May 22nd, 2019
Getting great dental health is essential to your overall well-being. There are multiple things that you and your family can do to stay in optimal condition. Dental Insurance can be part of your overall strategy to give your family the best oral health possible.  Dental insurance helps you by paying a portion of the costs associated with dental care.  Unlike medical coverage, dental coverage focuses on PREVENTION.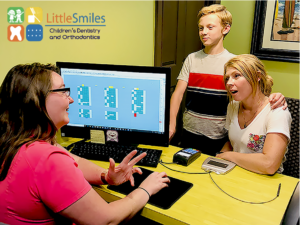 The preventive dental care check list for your family
All the things you do to maintain your teeth and gums fall under preventative dental care. This includes:
Brushing daily
Flossing daily
Replacing your toothbrush at least every 3 month
Avoiding foods that cause tooth decay
If you take each one of these steps seriously, you can avoid many of the most common and consequential issues that hurt your teeth. Taking just a few minutes each day to practice preventative dental care can help ensure that your smile is healthy throughout your lifetime. It is especially important for children to practice preventative dental care while their adult teeth are still forming.
Dental insurance can complement your home dental care. It can give you the ability to visit the dentist on a regular basis. Regular dentist visits are focused on preventive care and dental insurance can provide good coverage for these services.
Maximize your dental insurance preventative coverage
Most dental plans cover 100% of your preventative care. Most preventive dental services (cleanings, and x-rays) are part of the oral health care professional recommendations. They follow a schedule based on patient needs.   Most preventive visit would be every 6 months, twice per calendar year, or twice in a 12 month period.  This preventative coverage would consist of cleanings, x-rays, fluoride, and sealants (This is all based on the type of coverage you may have).
Preventative care is important because it helps you stay healthy and access prompt treatment when necessary, and it can also help reduce your overall medical expenses, stay healthier and get more effective treatment .
Knowing your policy will help you understand how it works and what your coverage is. At Littles Smiles, we can help you clarify the specifics of you coverage. All dental insurances are different so it is good to call, ask questions, and do your research.  This will be beneficial to you when you call to schedule an appointment.
Dental insurance cover more than preventive care, they also have coverages for other treatments and procedures. The coverage for these services are categorized on Basic and Major coverage.
What is Basic Coverage?
Basic procedures are restorative treatment.  This would be for treatment like extractions, fillings or crowns (depending on your provider).   Although crowns, can be considered a basic coverage, depending on some insurances they are also considered to be major coverage.  This all based on the type of insurance you may have.
Dental insurances companies rarely cover 100% for restorative coverage (filling).  This will mean you will most likely have a deductible to meet and a co-insurance payment. The deductible and co-insurance payment depends on your insurance provider and they are pre-setup fees when the dental provider is in-network with your insurance.
 In-Network provider benefits
The benefits you will receive on the in-network provider are based on the terms of the contract your employer negotiated with the dental insurance company and not the dental office.  Most importantly going in network gets you a discounted rate and the best coverage you can receive. In some occasions, out of network  coverage could be similar to the in-network coverage.
Going Out of Network in the office you prefer
Most plans include out of network benefits.  Most policies provide you with an out-of-network amount per service (policy vary).  This means you have an allowed amount for your out of network service that your Insurance provides you with.  Your dental provider also has it's own fee, that may not cover the full amount, yet half of the time, the fees are the same for most of the preventive and basic procedures (this all varies on your policy and dental office you prefer).
This allows you and your family to see any dentist, in network or not, and sometimes receive the same benefits from your dental insurance.
Guide on selecting Dental Insurance to benefit your family
Ways to determine whether the coverage will satisfy your Dental care needs:
What are does your plan cover and what does it exclude?
How many times can you visit the dentist a year?
What does your plan cover, preventative (cleanings), basic coverage (tooth filling), x-rays, and emergency visits?
What is my basic coverage, also known as restorative coverage?
What type of coverage will you have, when you need a major coverage (ex: crown)?
Does it have Orthodontic treatment?
What is the deductible?
Is there a waiting period (Ex: how long until insurance will cover certain services?)
Summary:
Insurance dental coverage helps you and your  family have access to preventive care, professional dental care and helps you maintain  good oral health, and overall well-being.  It is important you understand, what your insurance has to offer to help maximize your insurance benefits.
At Little Smiles, we are happy to help. If you have any questions about your dental insurance, please feel free to call us.